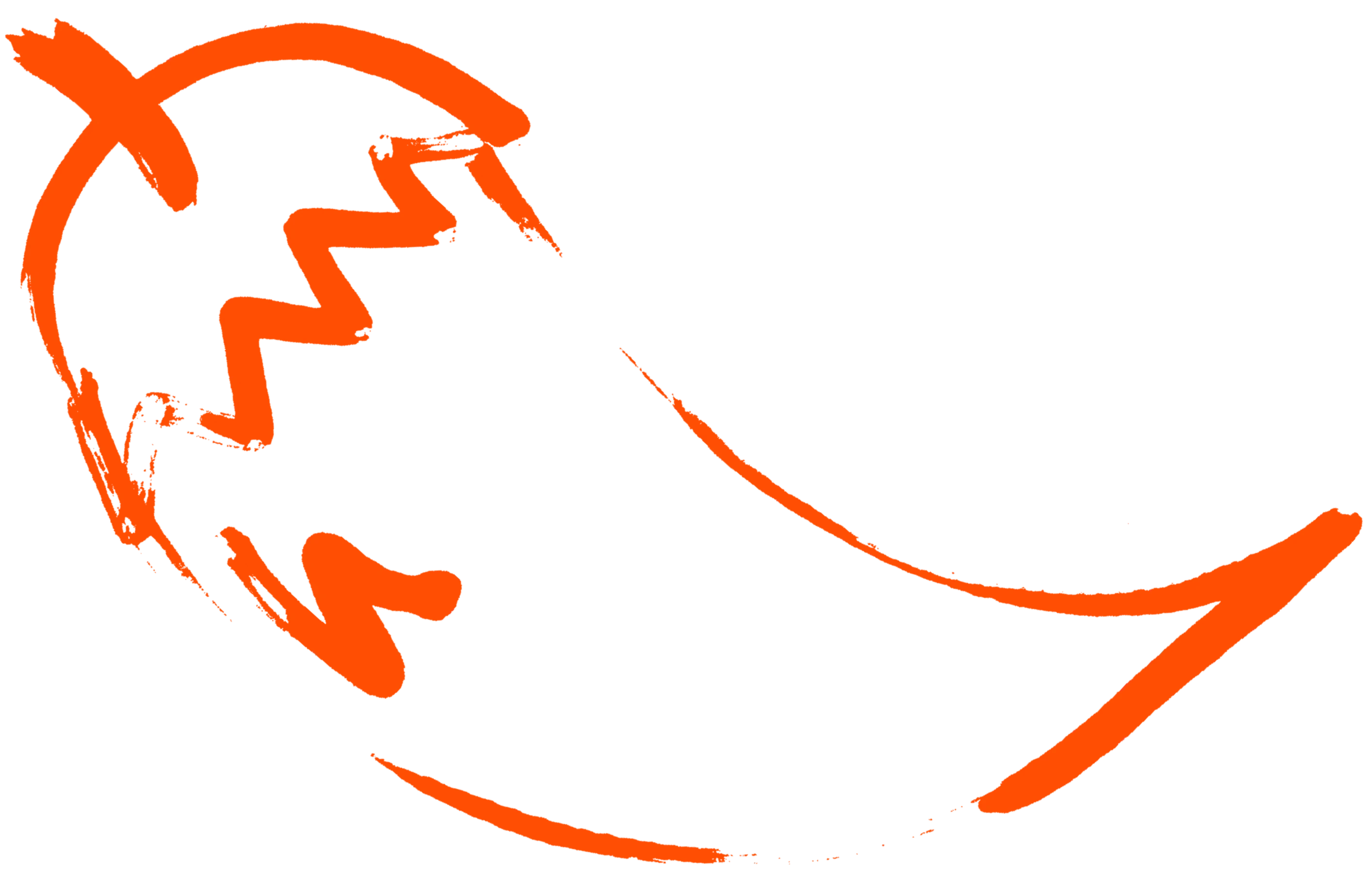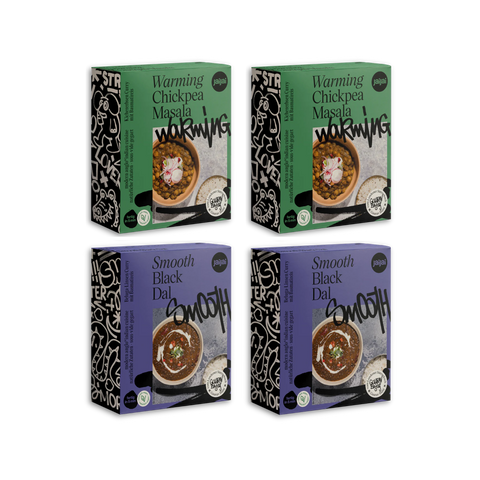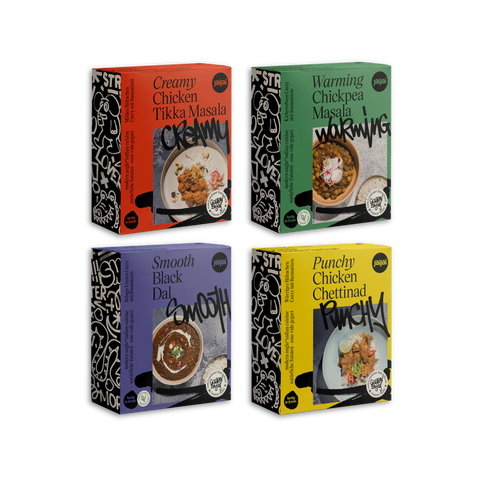 Trial package "JaiJai Selection"
1 each of Creamy Chicken Tikka Masala, Warming Chickpea Masala, Smooth Black Dal, Punchy Chicken Chettinad
Regular price 33,96€ Sale price
Unit price / per
Of course you can also put together your order individually:

Natural
At JaiJai we say YesYes to natural ingredients and NoNo to preservatives, flavour enhancers, meat substitutes or food colouring.
Premium Quality
We only use top quality ingredients. Our chicken comes exclusively from Belgium and France, our vegetables are of the highest quality and our spices only come from selected and classified manufacturers.
Sous vide
"Sous-vide" means vacuum packed and then slowly steamed over low heat. For even more nutrients, more aroma and more vocabulary.

Mild
Our dishes are piquant and flavourful, but not hot. However, if you like, you can spice it up with the added sachet of chilli powder. Curry novices are advised to google 12,000 Scoville beforehand.

Ready2Heat
Our dishes are ready on your plate in 5 minutes. Enjai!
Filling
We use particularly high-quality protein sources such as chickpeas and Beluga lentils. And our chicken dishes have a high meat content (100g/serving). Will you be full? Absolutely! Food coma? No!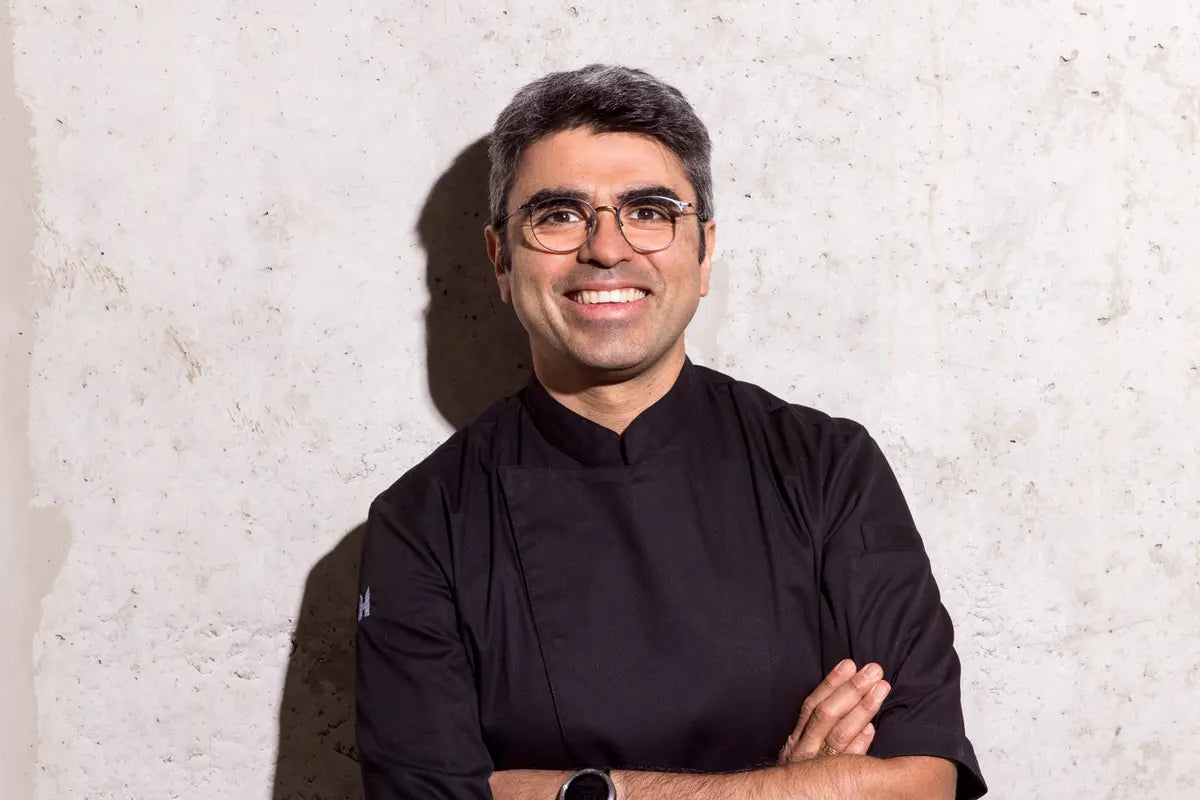 If you ever meet Gaurav Bajaj, our culinary creative chef, don't ask him about Anglo-Indian cuisine. He won't stop raving about aromas, textures and fantastic flavours. Admittedly, he should know. After all, he grew up in New Delhi and successfully defended his Michelin star as a chef in London. But to be honest, curry tastes best to him at home with friends. At JaiJai, he now combines both: haute cuisine know-how and the cooking culture from the Indian community. The result: modern Anglo*Indian cuisine - ready2heat.